Children ages 6-12

TAEKWONDO FOR CHILDREN
Children learn useful social and developmental skills such as discipline, respect, self-confidence, and self-esteem. Our program is designed to help develop concentration so students can stay on task longer.
Children learn self-defense for protection against abduction and bullying of other children. Many activities such as  tournaments, picnics, and movie nights give kids a healthy safe social outlet. A large emphasis is also placed on academics to help develop the whole person, not just Martial Arts. Leadership skills and drills are a lifelong gift you can give to your child. Physical benefits include balance, coordination, and endurance.
Our philosophy is that when your child leaves Desert Taekwondo they should not just know Taekwondo, they should have become a better person. Our program allows full Black Belt certification upon completion of all time/grade requirements.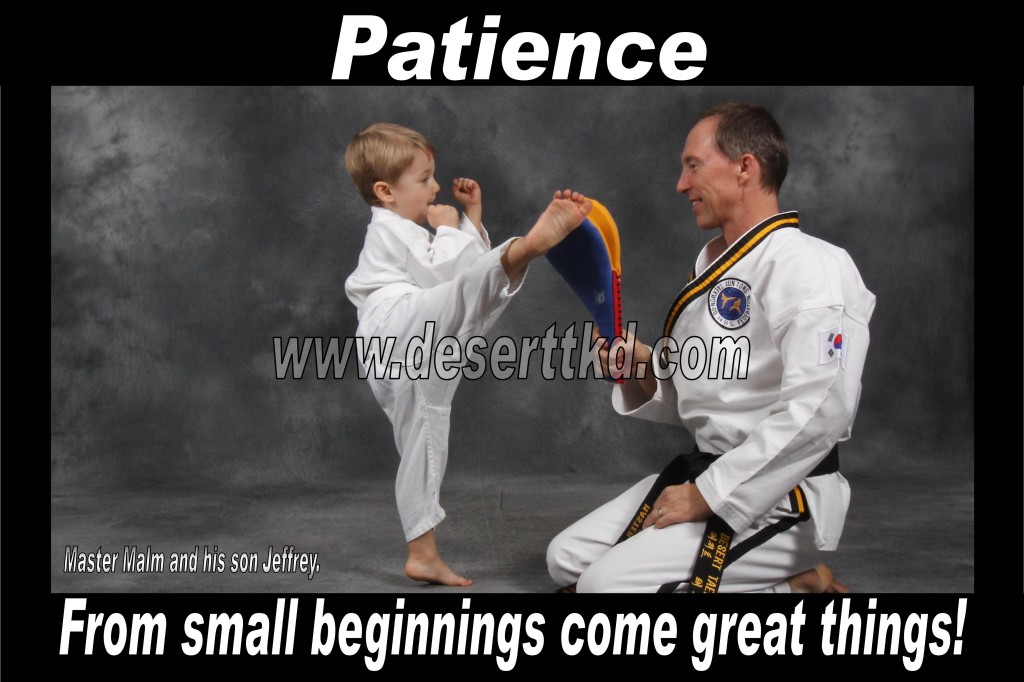 The goals of this program include: learning self-confidence, develop respect for others, improve health and fitness, develop adult social skills, excitement and fun!
__________________________________________________________________
Learn Self-Confidence – The confidence gained through our youth martial arts program helps foster a strong positive self-image. The self-confidence gained in Desert Taekwondo training can give your child the boost they need to say no to drugs and other negative peer pressures.
Develop Respect for Others – Desert Taekwondo emphasizes respect for others at all times. This includes friends, family, school teachers and of course fellow Martial Artists. Although your child may be as young as 4 years old our instructors and staff model that respect is earned by action and not by age.
Improve Health and Fitness – TV and video games are a great source of entertainment for kids, but if you are worried your child spends too much time with them then Desert Taekwondo is a fantastic solution. The activities in our youth classes are sure to keep your child fit, happy and healthy.
Develop Adult Social Skills – Social skills like good manners, eye contact, and public speaking, are developed in each lesson. As your child advances through the ranks, there are even more opportunities with the "Instructor Program" or the "Demonstration Team." to further advance your child's social aptitude.
Develop Leadership – Students who attend Desert Taekwondo are a step up on others. Our students get to practice important leadership and life skills to develop them to their full potential! Confidence, teamwork and public speaking are just some of the leadership and life skills we practice. Success traits that will pay off for the rest of their lives.
Excitement and Fun – Watch as your child's enthusiasm for self-growth matures in our exciting and upbeat class atmosphere. Class curriculum and structure are built to capture even the full attention of any child. Watch your child's attention span grows through exciting activities and challenges.