Testimonials
Read our 5 STAR reviews giving us a PERFECT 30 ZAGAT score!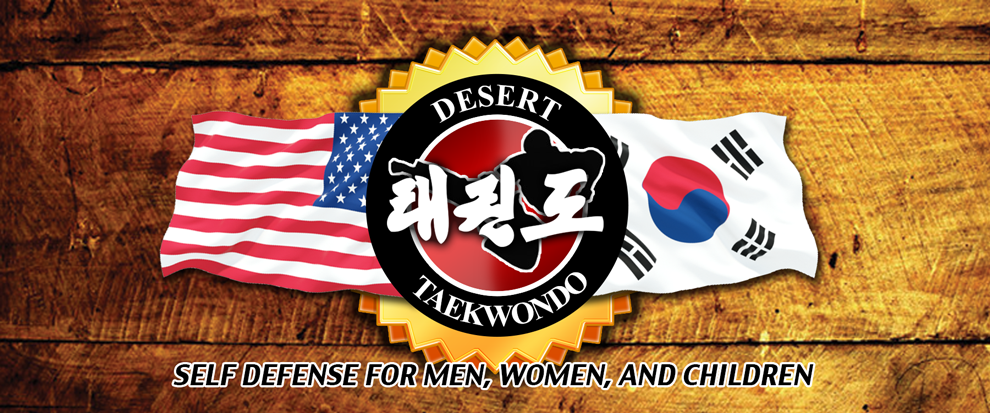 Try One Class by Happy Mom – 03/28/2010
Master Malm has been WONDERFUL with both of my children. I could not ask for a better role model for my family!! He is very good at what he does, and a genuinely nice person.
A Google User: 04/25/2013
Master Malm is an extraordinary instructor and I would recommend him immediately! Our 9 year old twins have been his students for over 16 months and have benefited tremendously from his instruction and the rest of his black belts. He has incredible teaching skills–patience, attitude, energy, and discipline. More importantly, his commitment to excellence is apparent throughout his Dojang. Our only regret is that we should have started our children in his program sooner. On a scale of 1-10, I would rate him a 10+!!
A Google User:

02/15/2019
Mixcoatl Dominguez
(Translated by Google) Desert Taekwondo, is the perfect place for children, young people and even adults who want to learn the disciplines of this beautiful art.

Grandmaster Malm, with more than 30 years of experience, has the great ability, patience, discipline and dedication to teach his students / pupils, Technique, Strength, one to one (to which he needs more help) and most importantly, he uses Many Metaphors with their pupils.

My son is a pupil of Desert Taekwondo, everything I wrote I saw in 2 years!

HIGHLY RECOMMENDED!!!!

(Original)
Desert Taekwondo, es el lugar perfecto, para niños, jóvenes e incluso personas adultas que quieran aprender la disciplinas de esta hermosa arte.

El Gran Maestro Malm, con más de 30 años de experiencia, tiene la gran capacidad, Paciencia, disciplina y dedicación de enseñar a sus alumnos/ pupilos, Técnica, Fuerza, uno a uno (al que nesecita más ayuda) y lo más importante usa muchas Metáforas con sus pupilos.

Mi hijo es un pupilo de Desert Taekwondo, todo lo que escribí lo eh visto en 2 años!!

ALTAMENTE RECOMENDABLE!!!!
A Great Place to Learn About Yourself and Martial Arts by KC Spiker – 01/15/2013
After a twenty year absence form martial arts training and at the age of 40, Master Malm and his instructors welcomed me into their program without any hint of cynicism or patronizing attitude. I chose this school because of the positive attitude of the program. There were many young kids, and I watched as Master Malm enjoyed working with boys and girls of all ages, imbuing them with a sense of self-confidence and fun. As there were also several young women in the program, I could tell that this school was not just another all male "in-your-face" martial arts program.
I felt that I was very competently trained. While having fun, there was an underlying seriousness to learning the physical, philosophical and emotional aspects of martial arts. The black belt members were more interested in sharing information and making the younger participants better than they were in showing how "bad" they could be.
I highly recommend Desert Taekwondo to any individual interested in learning the martial arts.  Kamsa Hamnida (Thank you),  Master Malm!
A World-Class Martial Arts Traning Center by Grandmaster Robert Dunn – 11/08/2012
 Desert Taekwondo only uses Qualified Instructors that have been trained to teach students the academic and physical requirements for each rank. Master Brian Malm is a World-Class Instructor with many outstanding achievements in both teaching and competition in the Martial Arts. Classes are designed to meet the needs of each student with a mentoring program in place. Master Brian Malm and the many Instructors and Master Instructors at Desert Taekwondo have a successful approach to developing students that wish to learn how to compete sucessfully in Tournaments. Desert Taekwondo is the "Cutting-Edge" for Martial Arts training in Tucson, Arizona.
-Grandmaster Robert Dunn
Great instruction by Mushin Ryu – 11/08/2012
Master Malm is a great instructor. He has a friendly martial arts school.  It is my opinion that with him you will learn the right way.  He has a lot of years of experience in many martial arts styles.  I hope you enjoy being with him…
Having studied at other schools and seen what some other master instructors offer and claim, I can truly testify to Master Malm's lineage and professionalism. There is no smoke and mirrors at Desert TKD, just dedicated, QUALFIED instructors that take pride in not only teaching martial arts but ensuring the students understand the meaning of the movements. Master Malm has dedicated himself to the preservation of the arts through his continued studies and commitment through teaching.
Great school for kids and parents by BigBooBooDaddy – 03/31/2010
Before finding Desert TKD, I tried other TKD schools. I was disappointed by their scripted teaching methods and impersonal character. It was like taking my son to Gymboree rather than martial arts training. At Desert TKD, Master Malm and his wife Amy truly care about the art of Taekwondo and work very hard to teach all students to be courteous as well as victorious. This is not some corporate franchise, but rather a training center that is genuinely interested in each and every student. I started with my son training there but decided later to join in on the fun and exercise. Now I'm hooked. If you're looking for mental discipline, physical conditioning, and top-notch martial arts instruction in an environment where all students have a great attitude, you must try Desert TKD.
Desert Taekwondo by 37-yr-old female Black Belt! – 03/25/2010
I went to Desert TKD as an adult, seeking to gain fitness, and knowledge of a martial art. I'm now a black belt. Master Malm and his wife Amy (a 4th degree) are excellent examples to their students and truly make you feel like family. The classes are challenging but fun.
I know now that I can defend myself in any situation. And I owe that to the awesome teaching I received at Desert TKD.
An outstanding Martial Arts School for Children of all ages. by TKDchangedmylife – 03/18/2010
The atmosphere at Desert TKD is positive, upbeat, and conducive to learning. It really feels like a second home. Master Malm is well educated and very professional. He is an example to all his students, young and old. If you are looking to build self esteem and character, while learning to defend yourself, then I highly recommend studying under the direction of Master Malm.
Master Malm is a great instructor.  I continued my training and had him train my son.
Desert TKD – Highly Recommended by scgood – 03/18/2010
Desert TKD is a great place to start or continue martial arts. Master Malm and his instructors are true professionals that take pride in teaching.
One of the best studios I have been to, the instructors are gentle but strict and very good with children. There are classes for everyone, I highly recommend at least trying it out.
All four of my children have been attending Desert Taekwondo for several years now. Great family rates for an excellent program. Master Malm and his team are excellent instructors and work very well with kids of all ages. They truly nurture each student to better their skills and improve at their own pace.
My kids love class and the friends they have made there. I love knowing that I am providing my kids with a life-long sport from teachers I respect and trust.
 The best in town! by fiveroses – 03/18/2010
Master Malm is the best teacher for children that I have ever seen. Excellent class control and a wonderful motivator. My son is learning by leaps and bounds. The adult classes are great too. It's like having a personal trainer and not having to pay PT fees!
I stop by an train with Master Malm when I pass through Tucson. I learn very much from this person, me and any friend I bring along with me have a great time working out and learning from Master Malm. I consider Master Malm to be one of the best instructors located in Tucson.
Far and away the best Tae Kwon Do school in Tucson
Desert Taekwondo is a great school for martial arts because the main instructor and the high ranking students (black belts) are always helpful and encouraging. The atmosphere is positive and family-oriented. Students range from less than 5 years old to 60 years and above. Classes are offered on most days at a variety of times.
Great Martial Arts School by TKDforLife – 03/17/2010
Master Malm is a wonderful teacher and Desert Taekwondo has great students!!!