2018 Instructor AWARDS!
Desert Taekwondo is pleased to announce the following 2018 awards under its founder: Grand Master Brian Malm, 9th Dan.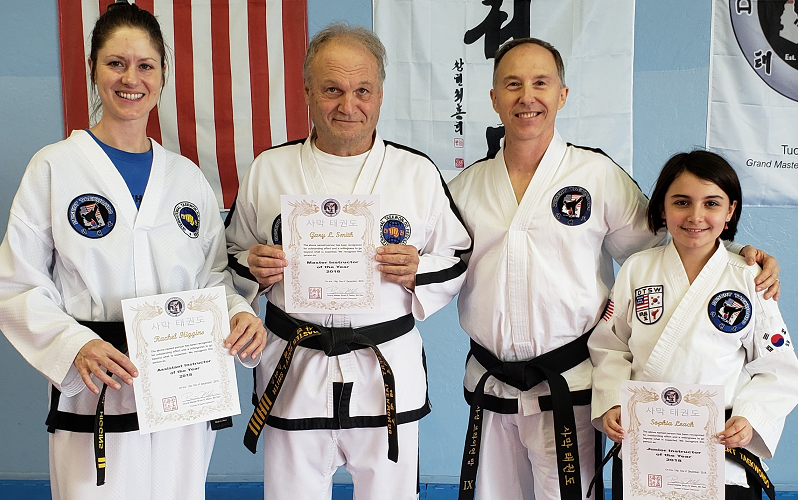 The Awards Committee collected nominations and voted to award several categories for Instructor Excellence based on Commitment, Dedication, Knowledge, and Attitude.  These individuals set a shining example of how all instructors should become!
2018
Master Instructor of the Year – Gary L. Smith, 7th Dan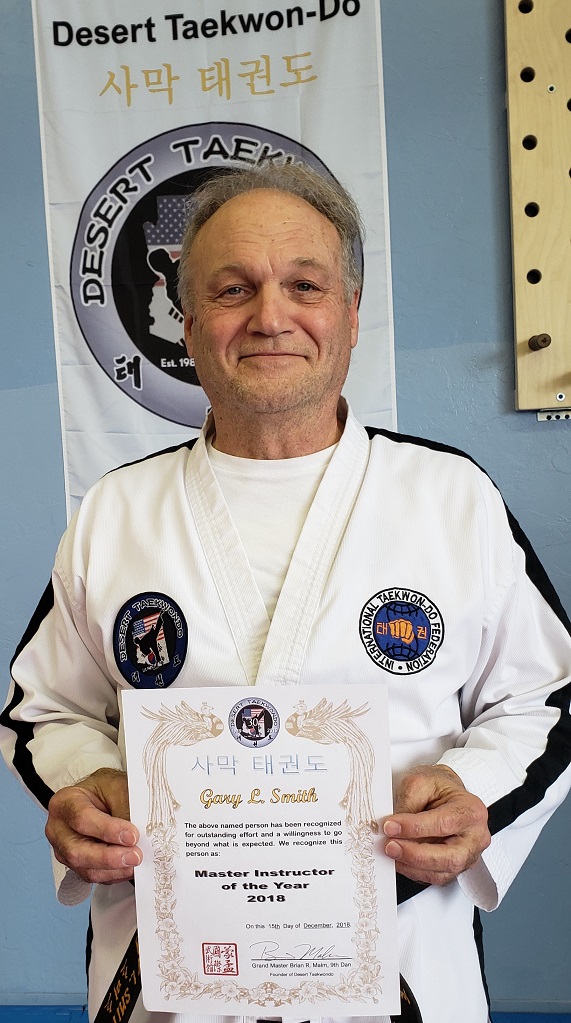 ---
Instructor of the Year – Jay Spiegel, 4th Dan

---
Assistant Instructor of the Year – Rachel Higgins, 2nd Dan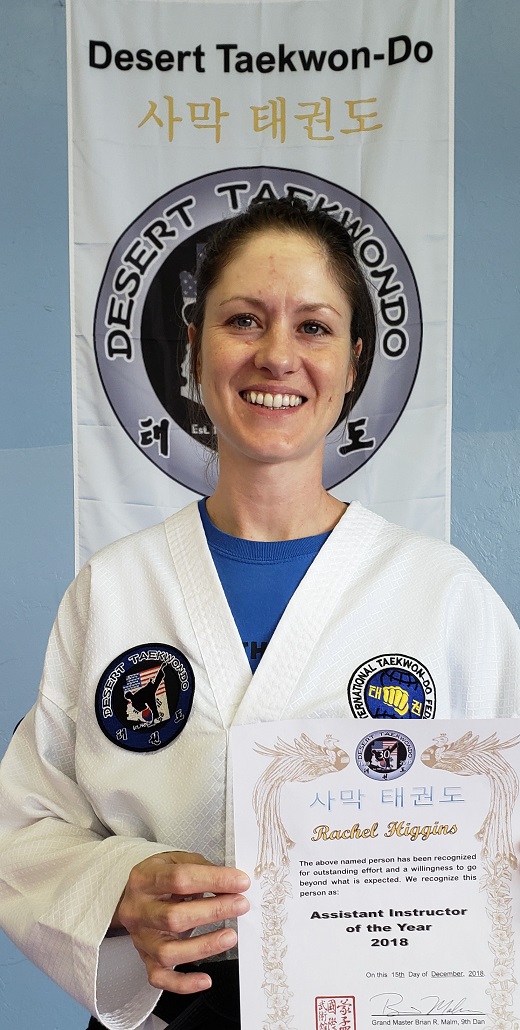 ---