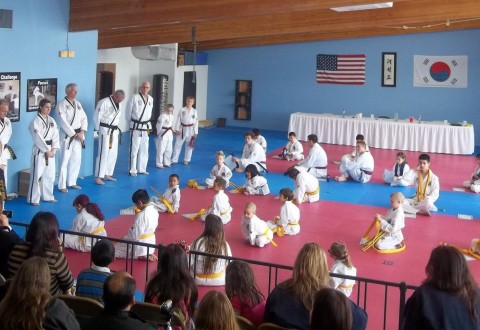 Testing started at 10am sharp today! We combined the adults and the kids for the first time in 20 years and it was a huge success! Everyone looked strong, sharp, and well practiced. Congratulations to all the new promotions – especially my 2 new recommended black belts!  Keep up the hard work!
Advanced Children Our Advanced Children have been working very hard at learning their required information so they can test on Saturday.  At Desert Taekwondo we have pride in both our physical techniques and our mental learning as well. Here is a short video of them practicing during Tuesdays class. It is uploaded on our Facebook […]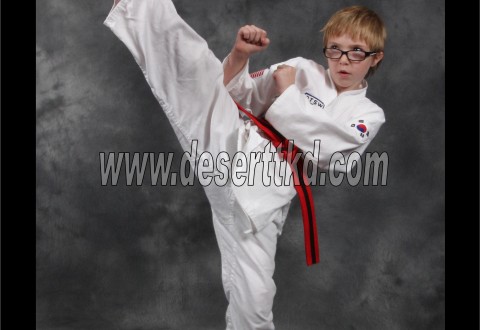 We are currently adding Motivational Posters to our Facebook page! You might want to check them out!!!
Watch the highlight video of Master Amy Malm testing for her 4th degree black belt! See some of her forms, one-steps, self-defense, weapon defense, board breaking, and more!
Master Malm performing his blindfolded jump spin side kick through 3 boards at Alpha Marial Arts in Longmont, Colorado during a recent visit.  This video is uploaded on our Facebook page -so click on to join, like, and follow us our Desert Taekwondo Facebook page! Jump Spin Side Kick