Students win 19 Medals at 9th Annual Tucson Korean Martial Arts Championships!
On Saturday March 15, 2014, twelve Desert Taekwondo students participated in at the 9th Annual Tucson Korean Martial Arts Championships held in Tucson Arizona.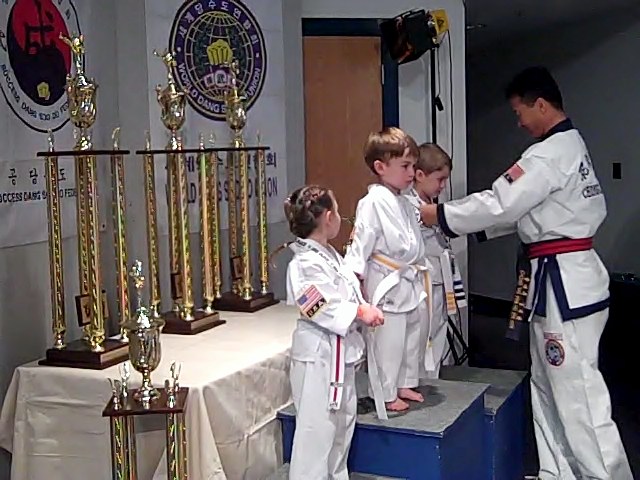 We won: 6 gold, 9 silver, and 4 bronze medals! Students won 19 medals in various divisions: Forms, sparring, speed breaking, team forms, and jump front kick.

Among the competitors were 8 black belts, 1 red, 1 blue, 1 yellow, and 1 white belt who was Senior Master Brian Malm and Master Amy Malm's 4 year old son! The big win came from four of our black belts performing Yul-Guk together in black belt Team Forms and took 1st place out of 4 teams from around the country.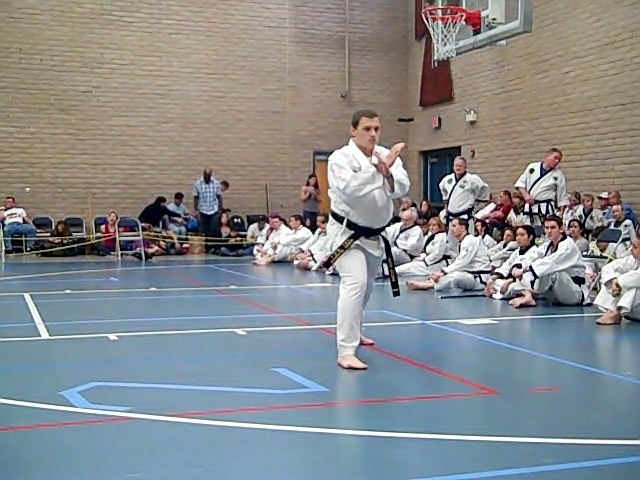 Jeffrey Malm (age 4) entered his first tournament for a fun experience of forms, sparring, and board breaking. Although he didn't place in sparring he had a smile on his face at the end and said he had a fun time. He took 3rd place in forms with Saju Jirugi, and 2nd place in breaking with a downward hammer fist, side kick, and palm heel breaks.
This slideshow requires JavaScript.
Instructor Travis Croft (2nd dan) easily won the jump front kick contest kicking the pad above 7 feet high!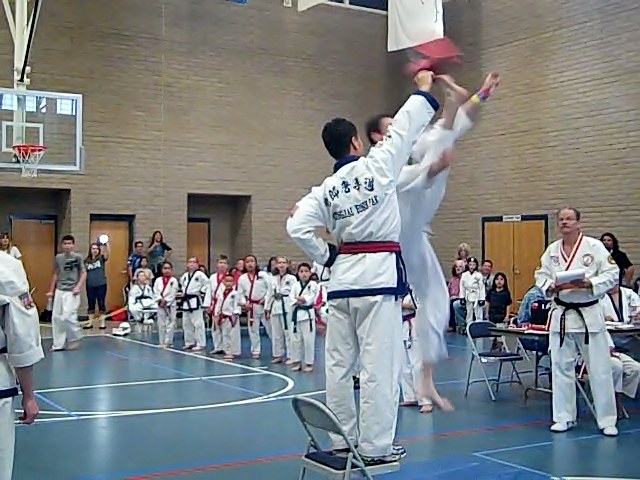 A fun and exciting time for everyone including the family and friends that came to support all the competitors.