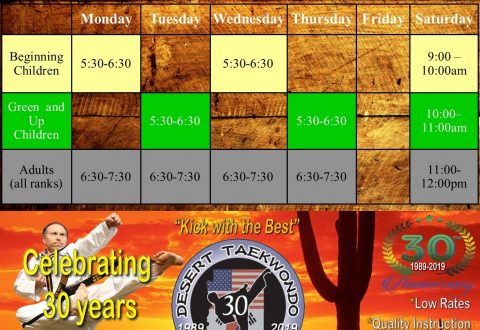 With the children's classes growing again, we have split the Saturday classes like they are during the week. So the Beginning Children will start at 9am and the rest of the schedule is unchanged. Less kids in class means more individualized attention.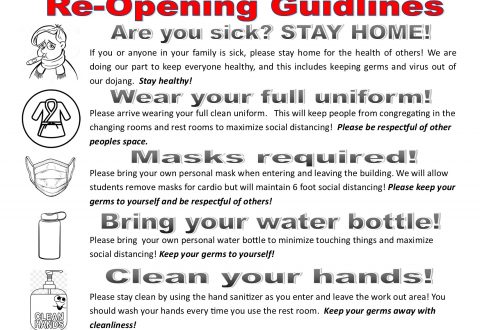 Desert Taekwondo will re-open for business on Wednesday August 12, 2020 with a limited schedule and following health guidelines set by local and national authorities. Until further notice, mask will be required to enter the building and we will maintain social distancing during class. We are excited to be returning to training with students and […]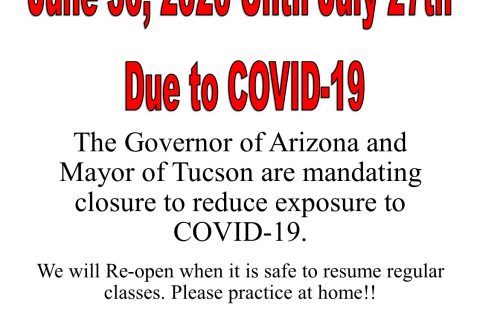 Sadly, our Governor made a new Executive Order demanding our closure for the month of July. We hope everyone is safe and healthy and will practice at home. We look forward to training again in August!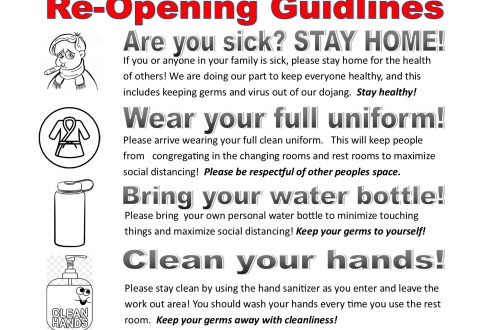 As we re-open for classes, please be kind and respectful by following these simple guidelines. Remember to wear your uniform to class, bring a water bottle (put your name on it!), and stay clean with sanitizer and washing your hands. Are you sick? Stay home! Wear your uniform to the dojang! Bring a water bottle! […]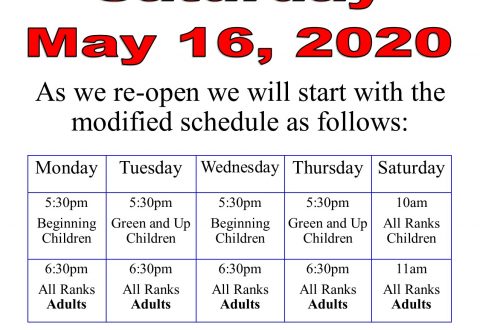 Saturday May 16th, 2020, Desert Taekwondo will re-open. After being forced to close due to COVID-19 mandates from the Mayor and Governor, we can now get back to training! We are doing our best to keep things clean and sanitized. Please help us keep things that way by using Clorox wipes, hand sanitizer, wash hands, […]