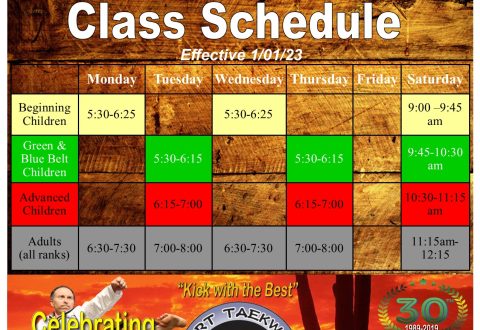 Starting January 2023 we will split the intermediate and advanced kids into separate classes since they are getting larger. To keep the schedule similar, the Saturday classes will be 45 minute with the adult class still being 1 hour.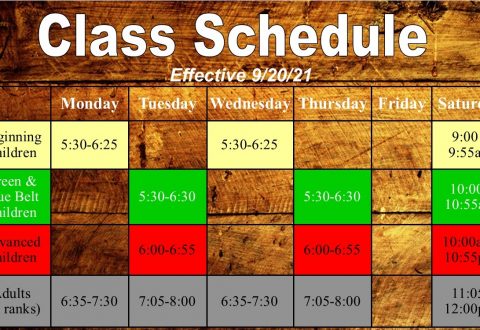 Effective September 20, 2021 With the increase in class size for the Intermediate and Advanced Children classes we have decided to add 2 classes! These classes will separate the two groups on Tuesdays and Thursdays. The Green and Blue belts will start at 5:30 and the Red and Black belts will start at 6pm. There […]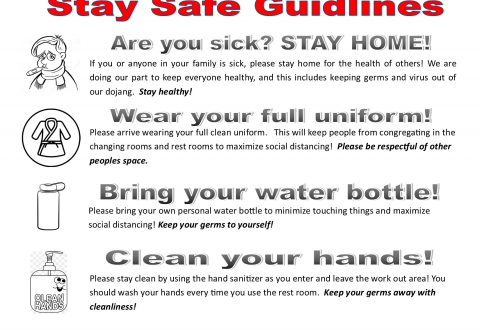 Masks no longer required On March 25, 2021 Governor Ducey rescinded many of the previous restrictions including any local mandates for mask wearing. As we want to keep everyone safe and healthy we want everyone to continue safe practices such as sanitizing and hand washing. If you are sick, please stay home! Please respect each […]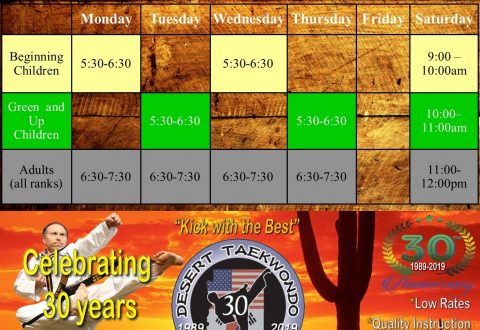 With the children's classes growing again, we have split the Saturday classes like they are during the week. So the Beginning Children will start at 9am and the rest of the schedule is unchanged. Less kids in class means more individualized attention.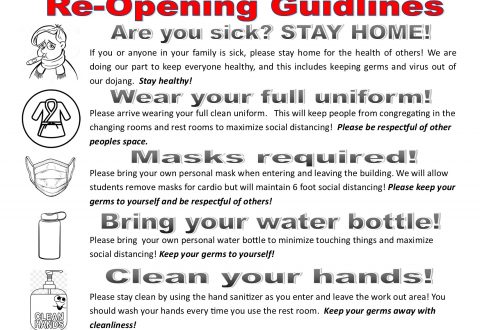 Desert Taekwondo will re-open for business on Wednesday August 12, 2020 with a limited schedule and following health guidelines set by local and national authorities. Until further notice, mask will be required to enter the building and we will maintain social distancing during class. We are excited to be returning to training with students and […]