Re-Opening August 12, 2020
Desert Taekwondo will re-open for business on Wednesday August 12, 2020 with a limited schedule and following health guidelines set by local and national authorities. Until further notice, mask will be required to enter the building and we will maintain social distancing during class.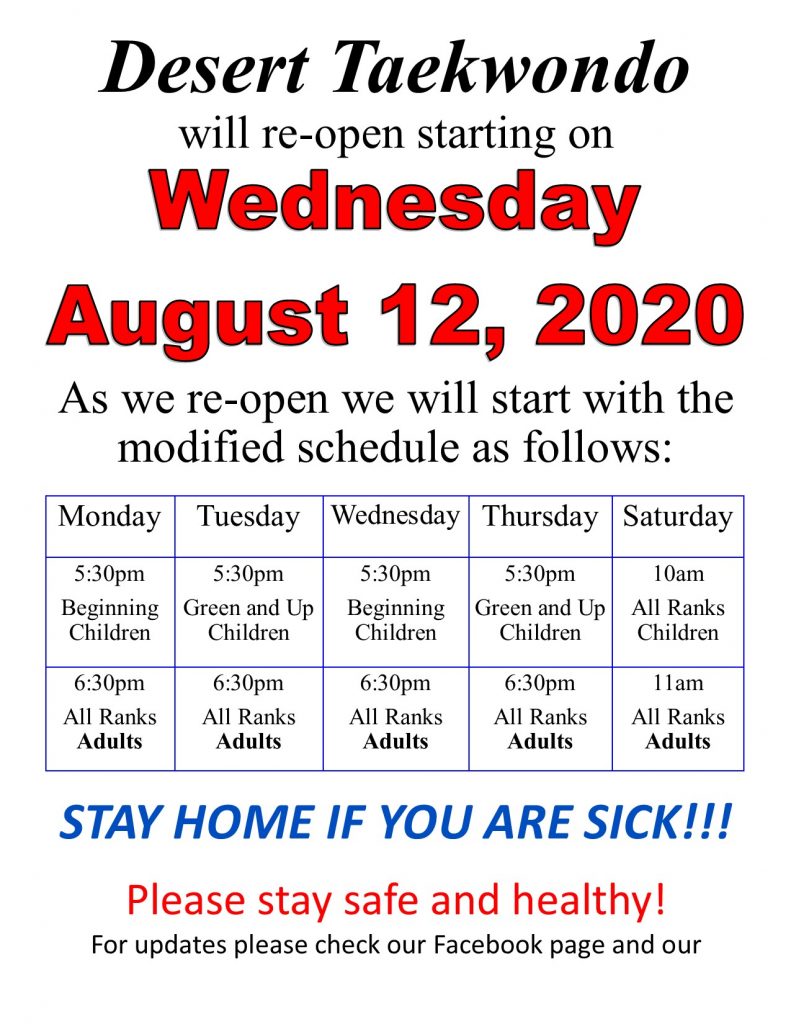 We are excited to be returning to training with students and friends!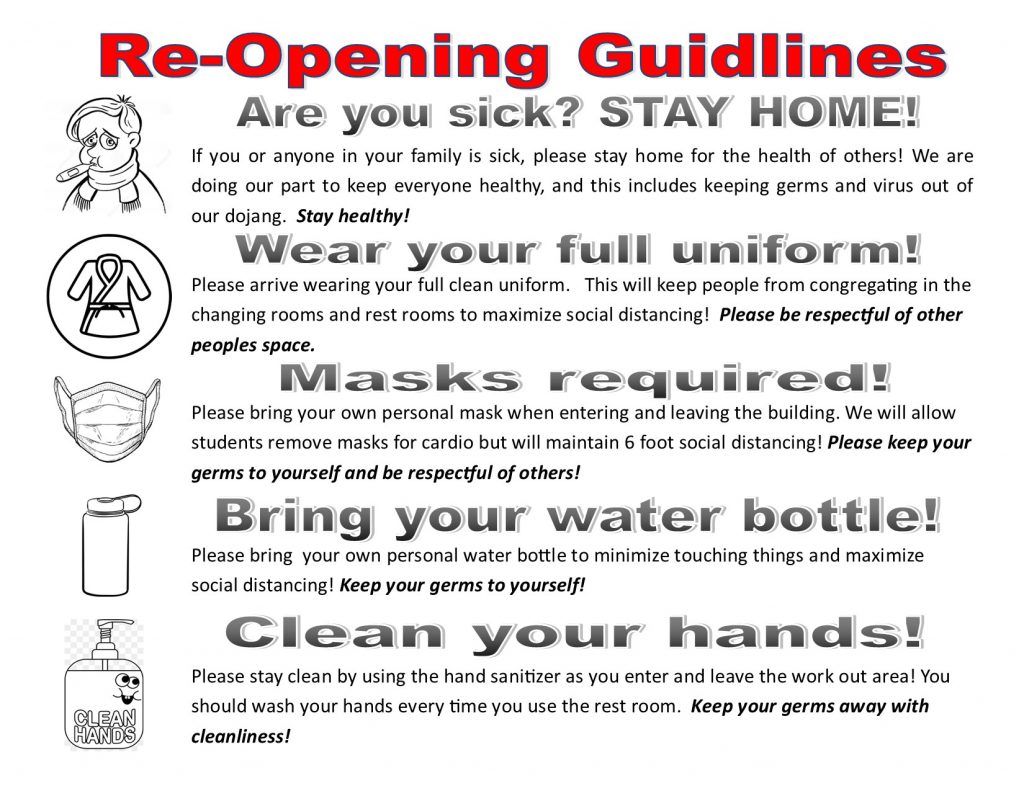 Please follow the guidelines listed and stay home if you are sick.