Re-Opening Guidelines
As we re-open for classes, please be kind and respectful by following these simple guidelines. Remember to wear your uniform to class, bring a water bottle (put your name on it!), and stay clean with sanitizer and washing your hands.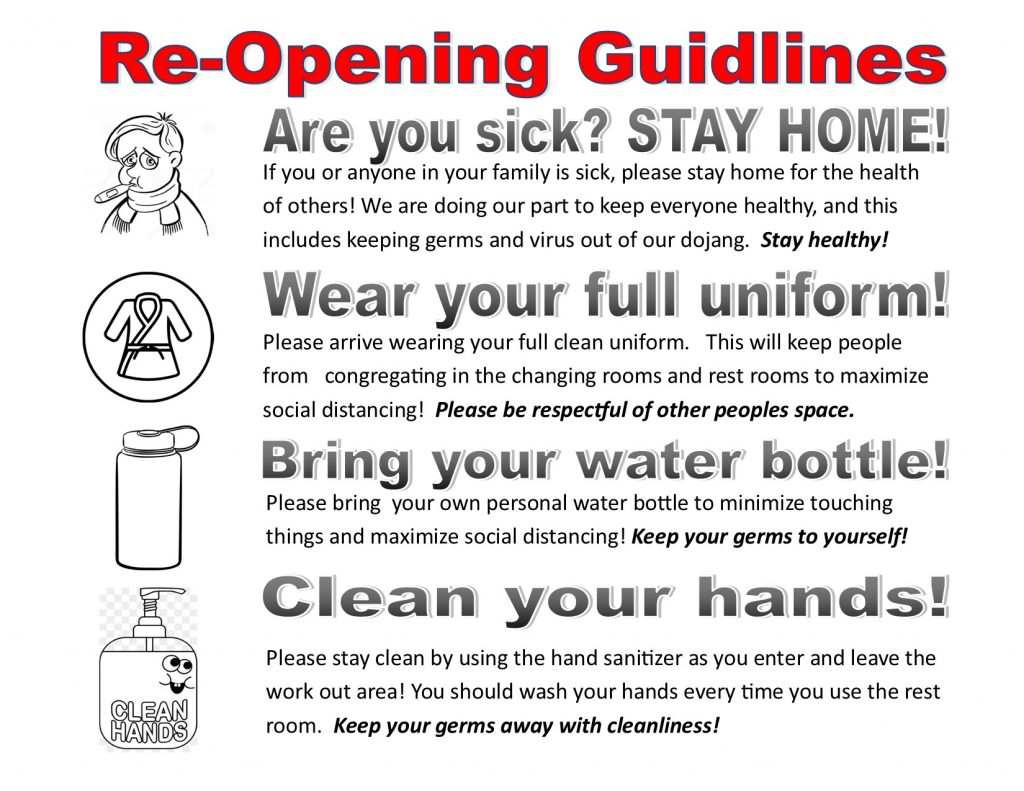 Are you sick? Stay home!
Wear your uniform to the dojang!
Bring a water bottle!
Stay clean and healthy by proper washing and sanitizing!